Benefits of Hiring People with Convictions
of employers of people with convictions rate them as good at their job
of employers say diverse recruitment has enhanced their reputation, also helping them to win new contracts
of people want to work for socially responsible businesses
of consumers believe brands should play a bigger part in improving the quality of lives and communities
We identify suitable candidates…
We meet everyone in person, building trust and confirming 'work-readiness' (drug free, in accommodation)
We create CVs, update industry qualifications and tickets, obtain Right-to-Work documents
We advise on a 'full and frank' disclosure of all past convictions, both spent and unspent, with low-risk assurances taken from probation (where relevant)
We identify suitable candidates…
We meet everyone in person, building trust and confirming 'work-readiness' (drug free, in accommodation)
We create CVs, update industry qualifications and tickets, obtain Right-to-Work documents
We advise on a 'full and frank' disclosure of all past convictions, both spent and unspent, with low-risk assurances taken from probation (where relevant)
We support through the onboarding process…
We provide a first week's travel pass and any telephony/data or clothing/workwear needs
We stay in close contact with both the employer and the candidate in the early months – intervening to stop any issues derailing the job placement
Our candidates have a 72% same-job retention rate at the 6-month mark
We continue to offer moral support to the candidate even if it doesn't work out: the door is always open
We support through the onboarding process…
We provide a first week's travel pass and any telephony/data or clothing/workwear needs
We stay in close contact with both the employer and the candidate in the early months – intervening to stop any issues derailing the job placement
Our candidates have a 72% same-job retention rate at the 6-month mark
We continue to offer moral support to the candidate even if it doesn't work out: the door is always open
Jack's Journey: A Case Study
Jack* was referred to The Recruitment Junction from a partner charity in October 2021, 6 months after his prison release, having served a life sentence for murder.
A qualified joiner, he had left behind all his tools down south following his relationship breakdown, so we covered a tank of petrol to collect them all.
His construction site safety card (CSCS card) had lapsed, so we booked him in for a resit test and then paid for the card re-issue.
He had lost his right-to-work documents, so we obtained his birth certificate.
We re-wrote his CV and letter of disclosure and applied for jobs. By November 2021, he was back in work with a local constructor, on a Grade II listed building on Newcastle's quayside, with a new drill that we'd obtained a grant for, and brand new work-boots, joiner's trousers and waterproof jacket, thanks to a donation from a local church.
At the end of his first 6-day week, Jack said:
"I've earnt more in one week than I got in 2 months on benefits! My little boy wanted a tablet for Christmas, and now I can get him it."
The contract ended in the new year, coinciding with a move from temporary into permanent council accommodation, albeit unfurnished. Having spent his last money on carpets, Jack was too proud to reach out for support, and it was only by chance that we discovered he was sleeping on the floor. We were able to source a bed, a reconditioned fridge and cooker via our hardship fund, and to cover top-ups for his utilities.
Jack's mum was terminally ill, and his mental health was in decline, and we feared for renewed substance abuse and that this would escalate to the point of a prison recall. We were no longer fully confident of his work-readiness at this stage, and sought the support of another partner charity who offered him a short labouring contract, as much for the income as to test if he could return to work sober each day. Happily he did.
In May 2022, we placed Jack again into permanent work with a recycling firm, with another tank of petrol to get him to work for the first week and a Tesco voucher to cover his lunches. He worked a full week until his mother passed away.
Somewhat bittersweet, Jack says he knows she was glad to see him:
"…get my life back together and we spent a lot of time together. She also got to see me get this job and I know she was really proud of me. I'll make sure I keep making her proud."
*Name changed
'Trying to bring returning citizens into employment can be a complicated and long process. The support offered by The Recruitment Junction is invaluable as they take a lot of this complexity on themselves, and away from the employer. This means we have a talent pool of work ready participants, able to put their best foot forward when they join us, adding value to our business from day one. The work you do at The Recruitment Junction is life changing, inspirational and vital in helping reduce re-offending rates. Thank you for giving us the opportunity to work with you.'
Our Awards and Commendations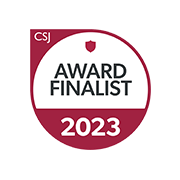 2023
Award Finalist
Centre for Social Justice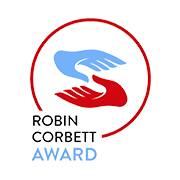 2022
Highly Commended
Robin Corbett Awards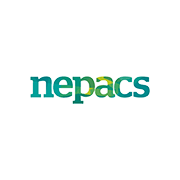 2021
Highly Commended
Nepacs Ruth Cranfield Award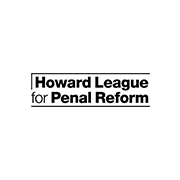 2021
Commended
Howard League for Penal Reform